Artizan
Spines Tackle are pleased to support artisan lure makers through the BSTC Artizan brand. Experienced fishers from around Australia have been identified who have spent lots of time researching their sport and developing effective lure shapes and patterns suited to targeted fish types or fishing environments and conditions.
Check out the Artizan Lures range of Spinnerbaits and Buzzbaits.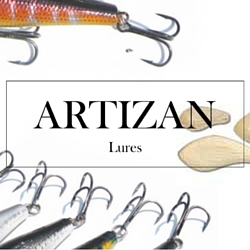 ---
Sorry, there are no products matching your search.